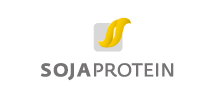 Sojaprotein is the largest soybean processing factory in Serbia, and thanks to the diversity and quality of its products and a processing capacity of 250,000 tons per year, it also ranks among the most important soybean processors in Central and Eastern Europe. At the same time, it is one of the few companies to process exclusively non-genetically modified soybeans (non-GMO) and strictly control its origin and quality, which adds value to the entire product range that the company exports to foreign markets.
Sojaprotein takes pride in its wide assortment of soybean products, which range from protein to oil products - soy protein concentrates, flour, grits, textured products, crude oil, lecithin. A special place holds SojaVita, a range of finished products for human consumption, while other segments of the product portfolio are used in the food industry (meat, baking and confectionary industries and pasta production), for animal feed in the livestock industry, as well as in the pharmaceuticals industry.
Sojaprotein is exporting its FOOD and FEED portfolio to more than 50 markets worldwide. The export to European Union, CEFTA and EFTA, Russia, Turkey, the Middle East and North Africa, has certainly been assisted by the implementation of numerous quality standards. These include the ISO 9001, ISO 22000, ISO 14001, OHSAS 18001, GMP+, KOSHER and HALAL certificates; while the Non-GMO Identity Preserved (IP) certificate - confirming traceability of origin and the conservation of genetic purity - holds a special significance.
The Sojaprotein factory was founded in 1977 and regular production began in 1983. Since 2002, when Sojaprotein became a member of Victoria Group, the company has recorded constant growth in its business results and has served an example of a successful model of privatisation.
Today, Sojaprotein is on the A list of the Belgrade Stock Exchange.