Victoria Group at the 3rd International FMCG conference of food industry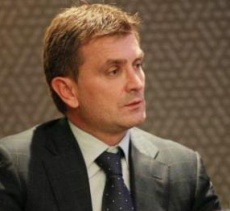 Victoria Group, represented by its General Manager, Zoran Mitrovic, took part in the Third International Conference of Food Industries FMCG & Retail, which took place on 16-18th October in Belgrade. Victoria Group's CEO participated in the panel, "Area of supply Black Sea-Danube in connection with demand in the Mediterranean", which was opened by a representative of the Agribusiness team of the European Bank for Reconstruction and Development, Miljan Ždrale.
The conference presented the high achievements of Victoria Group in the placement and export of products. Zoran Mitrovic emphasized the importance of investments in the primary sector, within which the Victoria Group prefinanced the agricultural production in 2011-2012 to a total amount of 107 million euros, and provided various forms of support for primary production - including free analysis of soil and the provision of basic inputs required for continuous and efficient planting.
FMCG Conference, organized by Infoarena Group, with headquarters in Zagreb, brought together a number of state officials, influential participants from the business sector in the region, as well as representatives of local and international financial institutions. Among the participants were Dragan Djilas, Mayor of Belgrade, Bozidar Delic, a member of the advisory group, EBRD, V. Jelusic, senior EBRD banker, Mary Lystad, executive director for investment (EMEA), International Finance Corporation, The World Bank Group, and senior managers of the companies CHS, Monsanto, Agrokor, Atlantic Group, Delta Holding and others.