Veterinary Institute Subotica organizes "Šmekerica" (Swag) Contest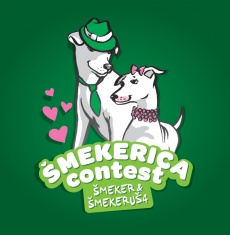 The Veterinary Institute Subotica has launched a competition under the title "Šmekerica contest" for the face of the new line of dog food Dog&Style, for 2014. Over the next 13 months, in as many as six cities - Kragujevac, Novi Sad, Belgrade, Niš, Subotica, and Pančevo - activities are to be organised where dogs and their owners can expect a lot of fun, photography in a "swag" atmosphere, and all especially created for this event and tasting of dog food.
This contest will be accompanied by an online competition on the Facebook page of Dog&Style. By uploading photographs to the said page, owners can apply to participate in one of the events in the six cities of Serbia, but also to an online competition (which will end on December 7), whereby the three competitors with the most likes will directly enter the finals of the Šmekerica contest and will fight for the title of Šmeker (Swag boy) or Šmekeruša (Swagette) and valuable prizes next year. After each event, the competition will look again to the Facebook page, so as to pick three finalists from each city. The first event is scheduled in Kragujevac on December 8. Since this is the inaugural event, members of the Veterinary Institute have prepared gifts for every pet participant.