SEDEX audit in SP Laboratorija – reevaluation as required by SMETA 4-Pillar requests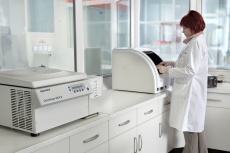 On September 7 and 8, in SP Laboratorija, a member of Victoria Group, a reevaluation was carried out as required by the SMETA 4-Pillar SEDEX group. SEDEX (Supplier Ethical Data Exchange) is a non-profit organization dedicated to guiding and improving ethical and responsible business practices in global supply chains. The audit aims to verify the compliance of policies related to the laboratory operations with the legal regulations on labor, safety and health at work, environmental protection and business ethics.
The first evaluation of this type in SP Laboratorija was carried out in September 2012 and at that time the laboratory was among the first three organizations with the SMETA 4-Pillar audit, and now it is the first in Serbia to carry out the reevaluation.
During the audit, it was determined that the commitment of SP Laboratorija to ethical business and social responsibility is at a high level and that it deserves its place in a group with world-renowned companies such as Nestlé, Pepsi Co, Max&Co, Adidas Group, and others.