Ivica Smolic appointed the new Chief Executive Officer of Victoria Group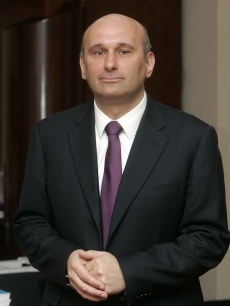 The Supervisory Board of Victoria Group has appointed Ivica Smolic the new Chief Executive Officer of the Group.
With more than 20 years of professional experience in the Serbian banking market, Smolic was the Chairman of the Executive Board of Komercijalna Banka for 11 years, General Manager of Srpska regionalna banka in the period between 2001 and 2004, and professionaly engaged in Investbanka, Somborska banka and Vojvodjanska banka as well.
Many years of cooperation with international financial institutions, such as EBRD and IFC among others, resulted in his rich experience in strategic management, corporate governance and risk management. He achieved remarkable business results in managing restructuring processes in transition periods.
The Supervisory Board of Victoria Group expresses their strong belief that with Ivica Smolic as the new CEO, the Group will achieve fast-paced growth of business performances and continue to fulfill its strategic goals as one of the leading companies of the Serbian agro-industrial sector.