Sojaprotein's quality policy confirmed with three new certificates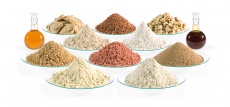 Complying with its quality policy and commitment to continually improve operations, Sojaprotein, a member of Victoria Group, has completed certification according to the ISCC standard and receipt of certified soybean as well as production of soya oil in accordance with ISCC requirements is expected in the next period. ISCC is an internationally accepted certification system for sustainability and gas emissions with which Sojaprotein proves compliance with the EU's Renewable Energy Directive.
Besides this, Sojaprotein can boast about two more certificates which it has obtained recently. The SMETA/SEDEX Ethical Trade Audit concerning compliance of operations with relevant standards in the areas of labour, environmental protection, occupational safety and health and business ethics has been implemented successfully in the company. SEDEX is a not-for-profit organisation dedicated to driving improvements in responsible and ethical business practices in global supply chains. Thus, Sojaprotein has joined major global companies such as Nestlé, Pepsi Co, Adidas Group and many others, which have confirmed with this certificate that they operate in line with the highest ethical requirements.
At the same time, the factory expanded its range of products certified with the Exova VALID IT certification to textured soy protein concentrates. This involved a base of suppliers of Non-GMO soybean and maize products used by renowned trade chains worldwide as one of the criteria for the selection of business partners. The VALID IT certificate is one more confirmation of compatibility of the production and business practices of Sojaprotein with the strictest international requirements.